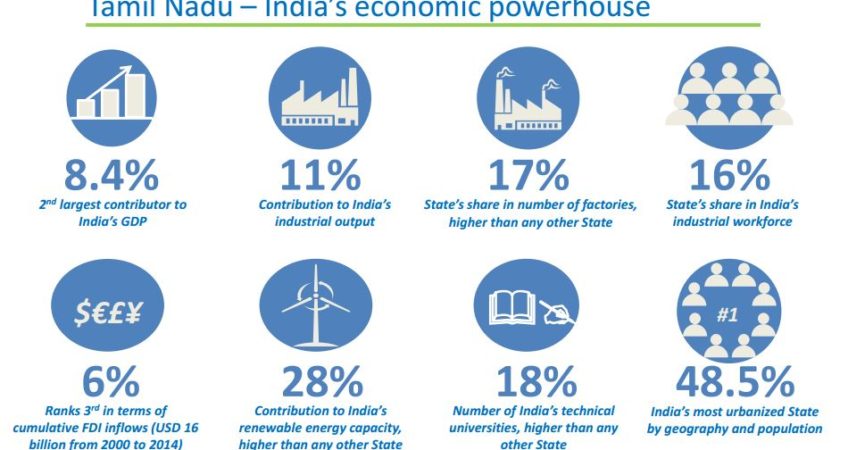 Chennai the Next Startup Destination of India
Chennai situated on the east coast of is known as the Detroit of India. It has a perfect ecosystem for the startups to set its base. Chennai has the highest literacy rate among the 10 most populous urban centers in India. With a literacy rate of 81.3 percent, Chennai's literacy level is marginally higher than that of Mumbai. This is one of the vital reasons why companies are interested in investing here.
Chennai has the right combination of professional and talent base for the business to flourish. It has easy access to innovative new technologies. More and more companies today prefer Chennai for their business startups.
Software Technology Parks of India (STPI) provides active support to Chennai for its emerging entrepreneurs. Chennai can compete closely with other IT hubs such as Mumbai, Bangalore, Pune, and Hyderabad. In the past 4 years, IT Sector has seen phenomenal growth. IT organizations such as Infosys, TCS, Wipro, and Cognizant are rapidly expanding their operations in Chennai. A large number of MNC's have also started their operations in Chennai.
Top reasons companies prefer Chennai for their future investments:
1. Good infrastructure facilities
Infrastructure growth in Chennai has been able to keep pace with the increased amount of the
development happening around the city. The cost of real estate is reasonable.
2. IT service talent pool
The talent pool of IT service companies is growing progressively everyday. The majority of the talent pool is from South Indian States primarily of Andhra Pradesh (AP), Tamil Nadu (TN), Kerala and Karnataka. Talent from other parts of India is also gradually making their presence in Chennai.
3. Government support
The federal and state governments have undertaken new initiatives to support the growth of the industry in Chennai. Tamil Nadu Government has funded for massive IT parks like Tidal Park and Ascendas.
4. Education
Engineering colleges in Tamil Nadu contribute significantly to the national talent pool. There are around 552 engineering colleges spread across Tamil Nadu. IIT-Chennai and Anna University are the premier institutes of technology in the country. The state is producing vast talent pool every year.
5. Salary band
The Average CTC paid to employees is lesser compared to other cities such as Bangalore,
Hyderabad, Pune or NCR region. Resources in Bangalore get paid 25% to 30% more than
similar resources in Chennai. Hyderabad-based resources get 10% to 15% more CTC than in
Chennai.
6. Cost of living
Compared to Mumbai and Delhi overall the cost of living in Chennai is 20 % less.
7. Transportation ƒ
Chennai is well connected with other Indian cities via road, rail, and airways. The city has an
International airport as well as a seaport.
8. Power
Compared to other Indian metropolitan cities Chennai has negligible issues related to power
failure. Commercial and residential customers have power availability as high as 99.7 percent.
Chennai is a land of opportunities for entrepreneurs. Considering the above-mentioned reasons,
Talent Corner has concluded that Chennai has a tremendous potential to expand. We are well
equipped to support the recruitment business coming up in Chennai.